In less than one week, hundreds of festive crowds will be dressed in their greenest clothing, (some will even wear green face paint!) Communities across the globe will come together and celebrate St. Patrick's Day and Irish music will flow thru the streets. "Feelin' lucky", "Luck of the Irish", and "Lucky charm" will be plastered on posters, shirts, hats, and temporary tattoos. And whether you're a participating parade-goer, prefer to people-watch, or don a clump of clovers, most of us don't even know where the lore of good luck originated. How did this "luck" come about?
In the early 1800's, Ireland experienced one of the worst famines in European history, known as the Great Hunger. More than 1m people died from starvation and disease, and an estimated 4.5m attempted to seek refuge but many did not survive the dangerous transatlantic route to the US.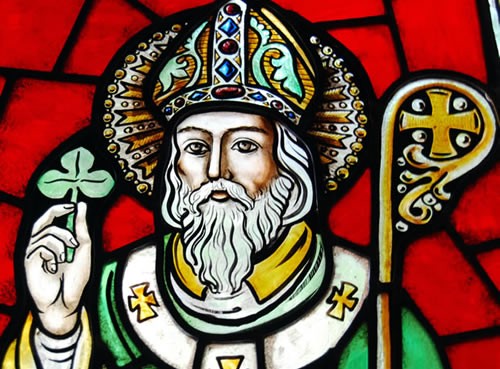 For years to come, existing settlers were less than welcoming and Irish immigrants faced extreme discrimination and hate. Finally, in the mid-1800's, the Gold Rush was dawning and Irish American miners were exceptionally fruitful at excavating gold and silver. Their riches grew and so did the jealousy and animosity towards them. People blamed their success on "luck" rather than skill, discrediting their work and implying it was not rightfully earned. And so the "Irish luck" was born!
Share this nugget of knowledge with friends and neighbors, and celebrate St. Patrick's Day at local events around Providence! Our experts have curated the perfect holiday weekend around town.
Make Friday morning extra fun with a dozen of Providence Bagel's festive holiday specials! All weekend long the delectable bagel shop serves up tri-colored bagels with green, white, and orange dough to represent the Irish flag! (*Local tip: treat yourself to almond rum cream cheese with your bagel. Thank us later.*)  
Kick off your Friday night at McBride's Pub with live music you can't help but jig to. On Saturday, keep on celebrating and join fellow leprechauns for the 4th St. Patrick's Day parade at the Rosendale! From traditional Irish games to the famous Irish Egg Roll, this block party is perfect for families of all ages!
Wrap up the weekend and spend your Sunday at one of Providence's oldest Irish restaurants! Established in 1929, Murphy's Deli, is one cultured place to be on March 17th. Indulge in Irish cocktails and native favorites like bacon potato cakes and corned beef and watch overseas "football" games while live music jams!
Even though the St. Patrick's Day celebration will come to an end, your luck doesn't have to! This magnificent and unique East Side contemporary home, only minutes from Blackstone Boulevard, shines with a grand entry stairway and leading into a light-filled sunroom overlooking an inground pool. Entertain guests on a spacious rear deck, perfect for the weekend's celebrations! Cook your favorite holiday meal for family and guests in a roomy kitchen with tremendous storage space and endless design possibilities. While two fireplaces add charm to soaring ceilings and two-story windows. Relax in the indoor spa and decompress in the sauna, then take the elevator up to your room! And with 3 bedrooms and 3.5 baths, this mod brick home has plenty of room to grow.
Like the Irish, create your own luck. Add your personal touches to this dreamy home and let the neighboring festivities make this St. Patrick's Day the luckiest one yet! Located at 14 Maxcy Drive in Providence!
For more information on this rare, contemporary find, please visit:
https://www.westcottproperties.com/homes/14-Maxcy-Dr/Providence/RI/02906/91865624/